St Paul's on-the-Hill Community Food Bank serving Ajax and Pickering
FORE....PLAN YOUR FOURSOME NOW! ONLY 15 SPACES LEFT!! SPONSORS WELCOME.
Mark your calendar for Thursday July 20th and join us at Glen Cedar Golf Club for our 8th annual golf day sponsored by PICKERING SQUASH CLUB. Where else can you get a day of golf (with cart), lunch, dinner AND support a community charity for $150 per person? Don't forget we are looking for corporate sponsors too.
Click link below to view the tournament flyer.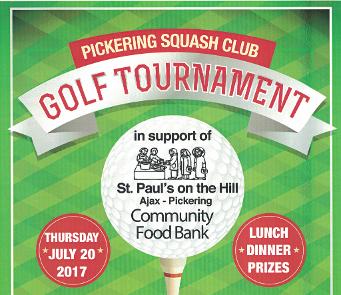 Seldom do we have the opportunity to know how the food bank affects the lives of the people we serve but we recently received a heart warming story from a former client who recalls attending the food bank with his mother. You can read his story
here.
We need to hear from you
What a great letter we received from Matthew Smith (see above) recounting his family's experience with the food bank. Sharing his story shines light on the food bank and how it impacts people's lives. Having clients tell their stories helps educate our supporters - who uses the food bank, why and how can we make it better.
Please send us a letter telling YOUR food bank story and we will post all or part of it on our website. Your privacy will be maintained unless you advise otherwise. This is open to all clients, past and present. Even if you used another food bank, please share your experiences.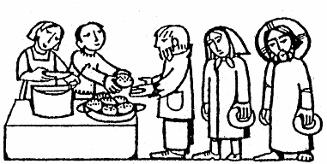 You can make a financial donation online via PayPal here.
A Reminder About Donations by Cheque
When supporting the food bank with a financial contribution please make it payable to St. Paul's on-the-Hill Food Bank
Mailing address: 882 Kingston Rd. Pickering, ON L1V 1A8 Attn: Mrs. P. Bennett.
We also accept grocery store gift cards and online donations through PayPal.
Thank you for supporting your local food bank.
Are You Planning A Food Drive?
If so, please don't forget to include donation delivery in your plans. We have very limited ability to pick up large accumulations of donated food. We have no paid staff and no vehicles other than those operated by our volunteers. Donated food may be dropped off at Parkway Storage Units, preferably during food bank operating hours. To arrange delivery at other times, please contact us.
What do you think of when you hear the word FOOD DRIVE? If you are like most people you would answer - non-perishable items like soup, canned vegetables, tuna, canned spaghetti, baked beans dry pasta and of course, Kraft Dinner. All of these items are important to us and we appreciate receiving them. However, there are other food items just as important but we never have enough: breakfast cereal, tea bags, instant coffee, sugar, cookies, crackers, luncheon snacks, dessert mixes (i.e. muffin mix/brownie mix) dry soup mix, condiments, toilet paper and personal hygiene products.
Statistics show that children learn better and behave better in school if they are not hungry. On average, we serve 60 families each week so we are always in need of breakfast and lunch foods and snacks. The next time you are thinking of donating to our food bank, please visit the Current Needs page.for suggested items or contact us via email.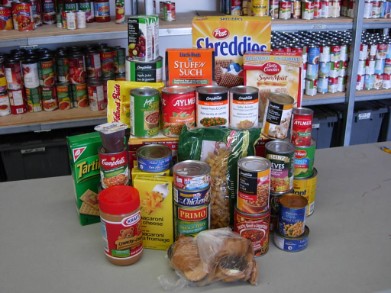 About Us
Established in 1991 as a temporary outreach program by some members of St. Paul's on-the-Hill Anglican Church, the food bank has outgrown several locations.
Unfortunately, the need has not diminished over the years but the base has broadened. We now draw volunteers from across the local community. Over fifty individuals regularly donate their time and efforts to keep the food bank operating. We are also generously supported by many individuals, businesses and organizations. Without the strong support of the community we could not continue to operate.
The food bank is staffed entirely by volunteers. 100% of funds raised are used to operate the food bank and buy food.
The food bank is open to clients on Tuesday and Friday mornings from 10 AM - 12 Noon.
Help Us
We depend on the generosity of community members who support our mission and vision. You can help too by contributing food or making a donation. Because food collection is uncoordinated, we often end up with too much of one item and not enough of another. You can help us stock our shelves based on current need. Please check our Current Needs page for the foods in short supply.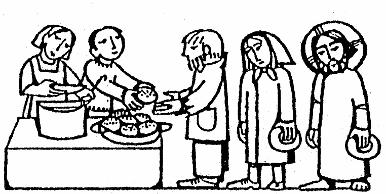 1537 Pickering Parkway, Pickering, ON | (905) 839-9537