Our mission is to provide a nutritional supply of food in a welcoming and supportive environment to residents of the City of Pickering and Town of Ajax.
PLEASE NOTE: The Food Bank will be closed on Friday April 7, 2023 for Good Friday.
HAPPENING NOW: EASTER FOOD DRIVE
January and february 2023 were record months for Food Bank usage and the number of clients is at an all-time high.
From March 13 - April 5 we will be hosting an easter food drive. please see below for our most needed items or click on the "Donate" button for further information on how you can help! allDonations can be dropped off at the food bank on Mondays, Tuesdays, Wednesdays and fridays from 9:00am - 12:00pm.
Please join us in the fight against hunger!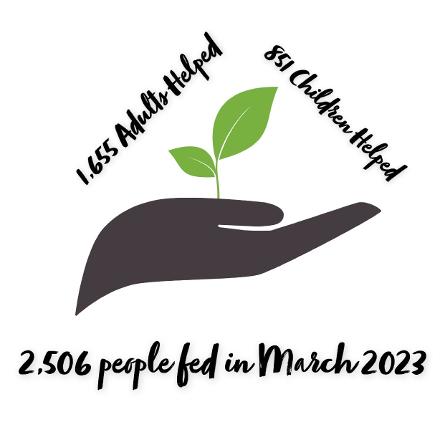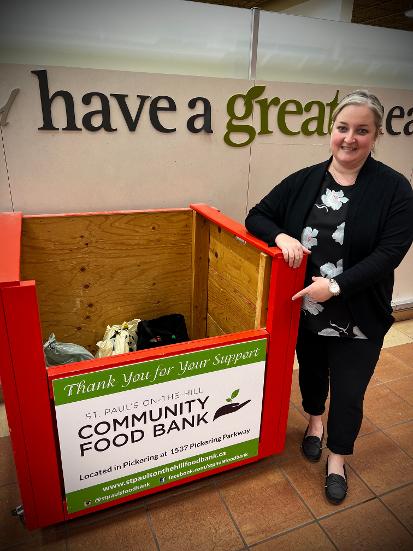 Current Needs – April 2023
**Now accepting fresh produce donations**
(If you wish to donate fresh produce, contact Lindsey Morrill at info.foodbank@stpaulsonthehill.com for further details and a complete list of needed produce items. We will not accept any items that are past the best by date, has mold or is rotting, etc.)
We are open every Monday, Tuesday, Wednesday and Friday from 9:00am - 12:00pm to accept donations.
Below is a list of our most needed items. Please ensure all items are within the 'best by' expiration dates!
Tomato Paste
Kraft Dinner
Breakfast Cereals
Oatmeal
WHole Grain Cereals
Condiments
Cookies
Canned Meats


Canned Tuna


Juice boxes (1 L)


Pancake Mix




Canned Pasta (Alpha-ghetti, Chef Boyardee, etc.)


Soup (Large cans/Hearty style)
Canned Vegetables


Pasta Sauce


Canned Tomatoes
Crackers
Cooking Oil
Canned Baked Beans
Dry Beans
Rice
Flour
2 kg bags of Granulated Sugar


Spreads (Jams, Nutella, CHeese Whiz, etc.)
Halal items
Dry SOups (Mr. noodles, lipton, etc)
Granola Bars(Large Boxes)
Non-Dairy Milk
Baby Wipes
Diapers (size 5 to 6 & Pullups)
Feminine Hygiene Products
Body Wash/Soap
Men's and Women's DeodoranT
Your support is greatly needed and truly appreciated as the number of families relying of food banks has grown exponentially recently.
On behalf of all our clients and volunteers - THANK YOU!
DOn't forget to Follow us on social media!
Instagram @stpaulsfoodbank
facebook.com/stpaulsfoodbank
Twitter @stpaulsfoodbank